2021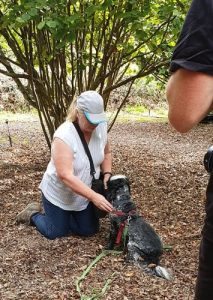 In Early February Indi and Karen were involved in filming for Series 12 of Dog Squad NZ in the beautiful Wairarapa.  This was in the height of summer which brings on new challenges for the dogs, due to heat and humidity.  Lots of water for all of us during this filming session.
2021 truffle season Dog Squad – Series 11 showed on NZ TV.  This was following Indi and Karen whilst survey two properties in the Bay of Plenty that were in different stages of their truffle production.  Dee was a great camera operator that kept up with Indi's face pace as she located multiple truffles for the growers, however, the weather was not that forgiving and the second day was cut short, but still some great footage.
2020
Beginning of the season we spent time many hours filming with Dee for Series 11 of Dog Squad NZ.  This was an exciting time as it was the first time truffle dogs had been exposed alongside other working dogs industries.  Indi was an absolute star working in terrible squally raining conditions and still found truffles.  The number of markers in one area was a huge improvement for the grower from previous years.  Series 11 of Dog Squad to show early in 2021.
2019
Carol Stiles from Radio NZ interviewed Peter Hodges and Sue Arnold at Matangi Truffles, and myself about truffle hunting and the time commitment until they found their first truffles.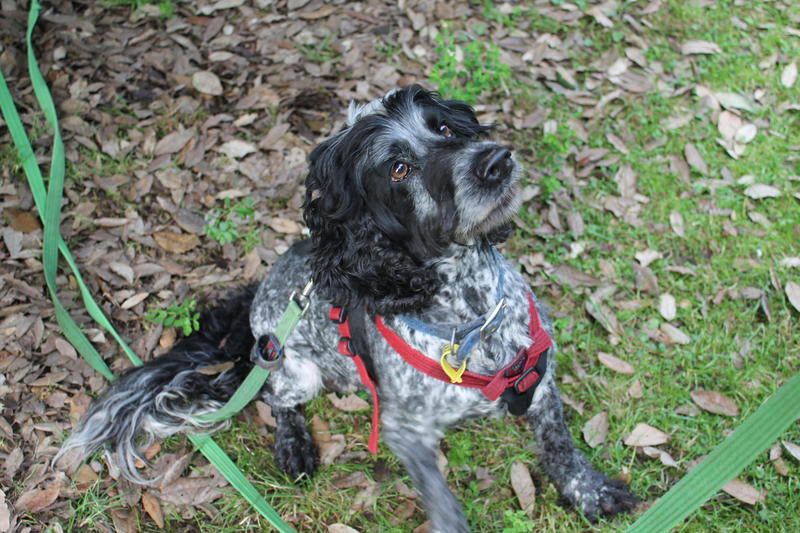 Hear the recording here and find out more about how Indi finds the black diamond truffles underground.
Stuff  (Waikato Times, Cambridge News, Dominion Post)
Aaron Learman from the Waikato Times (Stuff) visited Laurie and Toff Mylchreest's truffière whilst Indi completed a truffle hunt.    An interview was completed including a video with Indi doing her work.  Unfortunately no T. melanosporum truffles were located during the search, although Indi did find some other type of truffle type that has no value.
In June 2018 Tony and Jo Carr were interviewed for an up and coming TV programme showcasing Rotorua food with Pio and Sonia Gray.
Tony and Jo asked Truffle Dog Services to attend to showcase how truffles were located using a dog.  Sonia interviewed Tony and Jo Carr, and then they all came to the truffiere for Indi to do her work in the truffière and find a truffle for Jo to present to Sonia.  It was a great experience to be involved with Tony and Jo to talk about growing and hunting for truffles, and being interviewed by the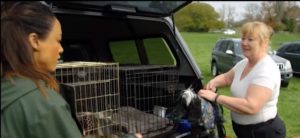 host, Sonia Gray.  It was a very successful and fabulous day and the programme was released on Sunday 18th August.
This programme is available on Choice TV: Series 3, Episode 12.
2018
NZ Growers Magazine
Indy and I were in the NZ Growers Magazine with  John and Louise Teigh and Laurie and Toff Mylchreest, truffière owners in the Waikato region.  The story was written by Geoff Lewis with photography by Trefor Ward.
Taste Waikato
Truffle Dog Services became a sponsor of the Rotary Cambridge/Jan Bilton recipe book supporting the good work that the Rotary Club participates all year.  For more information on purchasing the Taste Waikato book click here 
2017
Lifestyle Block Magazine
In November 2017 Indy and Haggis were in the Lifestyle Block magazine with John Teigh, written by Sheryn Clothier, both clients of Truffle Dog Services.  We had a wonderful time looking for truffles at John's property, with the successful location of both T. Melanosporum and T. Borchii.
A similar article also featured on ThisNZlife.co.nz website and their Facebook page.
2013
Waikato Times
In Nov 2013 Ollie appeared in the Waikato Times whilst truffle hunting at my friends truffière in Te Puke.
2012
Dogs in Action
Ollie, my first truffle dog, represented New Zealand Truffle Dogs in the book Dogs in Action by Maria Alomajan along with many other dogs with jobs.